The Straits Times — BMSS Visits The Istana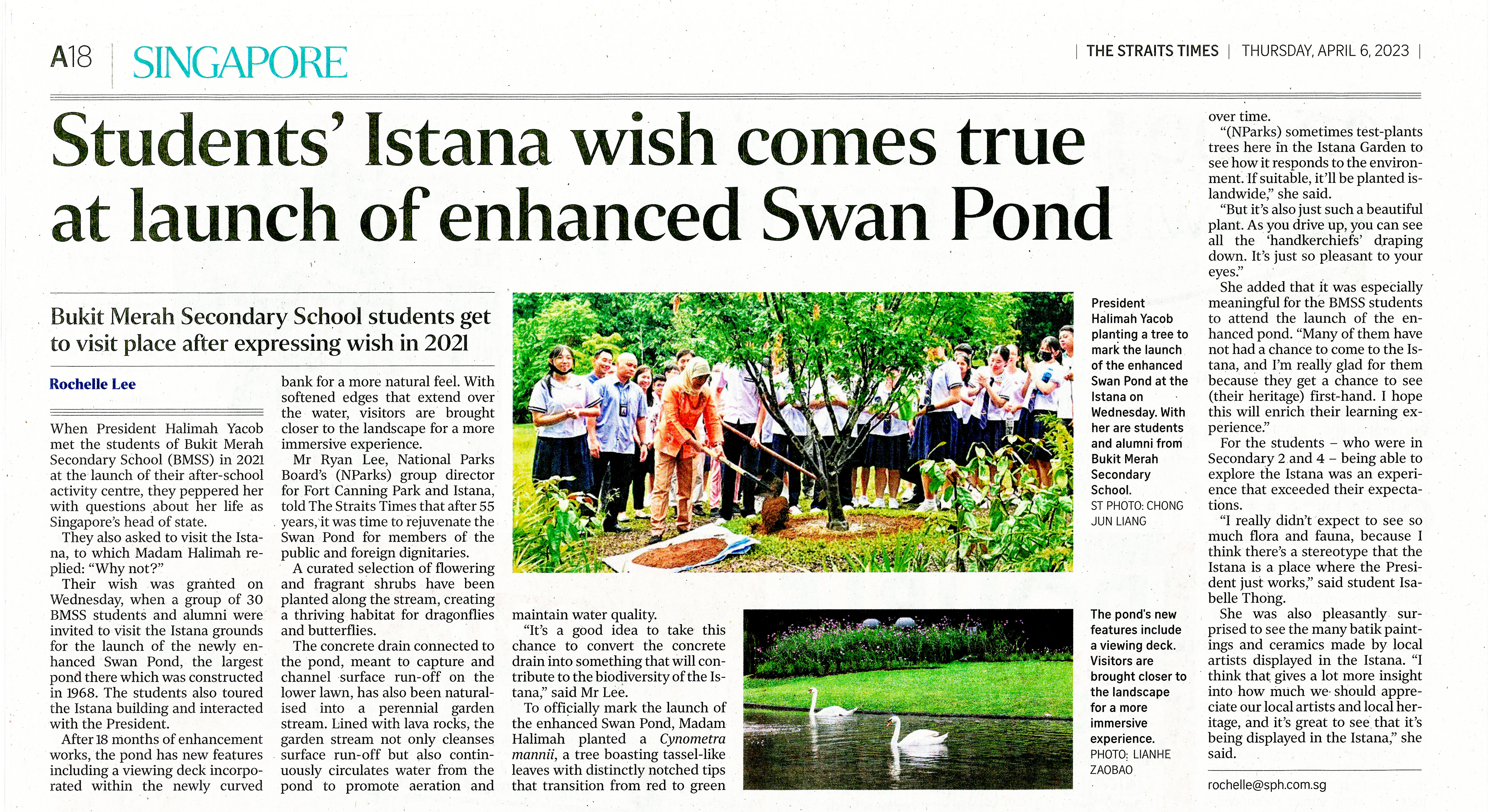 Source: The Straits Times Online © Singapore Press Holdings Limited. Permission required for reproduction.
In 2021, Mdm President Halimah Yacob visited our school to learn more about our after-school support programmes. On 5 April 2023, Mdm President extended her invitation to a group of Merahans to visit the Istana. This privileged visit coincided with the launch of the newly enhanced Swan Pond at the Istana.
Our Merahans were treated to first class hospitality as they were led by knowledgeable NParks volunteer guides on a tour of the Istana. Our helpful Merahans also assisted Mdm President in a tree planting ceremony and learnt that the elegant garden stream serves to filter and improve drainage. Most interestingly, our students were amazed to learn that the Istana used to be a nutmeg plantation! The visit closed with a tour of the Istana building led by Istana Heritage Gallery volunteer guides.
Our Merahans left the Istana with a goodie bag gifted by Mdm President and enduring memories of their day in the Istana with Mdm President.