Learning for Life (Sports) Programme (LLP)
Learning for Life (Sports) Programme (LLP)
Character Development Through Sports
The LLP committee brought together the best of the two merged schools' LLP programmes and arrived at a new theme "Character Development Through Sports" in 2021 after walking through the merger years.
The revised LLP structure is as follows: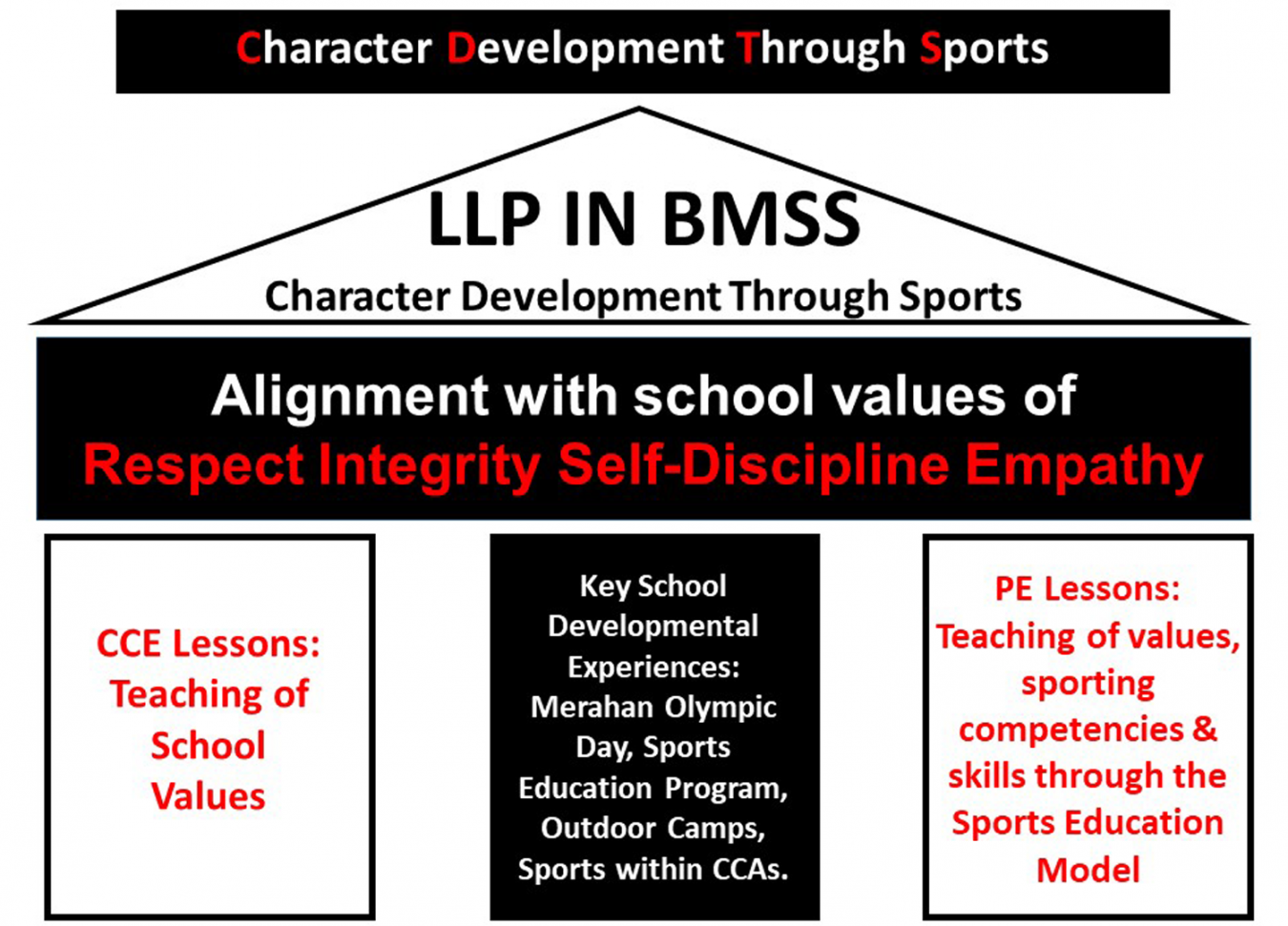 Aligning our programmes based on the school values of Respect, Integrity, Self-Discipline & Empathy (RISE), the TLLP will be implemented through three main platforms as a broad-based approach for Merahans:
Character and Citizenship Education (CCE) Lessons

Teaching of our school values in line with the CCE curriculum

Key School Developmental Experiences:

All Merahans will have opportunities for character building experiences through the various school-wide initiatives.
Merahan Olympics Day: Whole School Inter House Games
Sports Education Program: All Sec 1 & 3 students & UG Cadets
Outdoor Cohort Camps.
Sporting Activities within every CCA.

Physical Education (PE) Lessons

Using the Sports Education Model to structure our PE lessons, students are put into positions of responsibilities by assuming different roles through the game seasons.
This is on top of students' development in playing competencies and sporting skills.